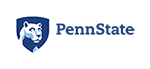 Left mouse click on the area of interest to view a list of available mine maps
County:
Municipality:
Street:
Zip Code:
Longitude: (decimal degrees)

Latitude: (decimal degrees)



The mine map image you selected is currently not available on the PA Mine Map Atlas. You can return to the PHUMMIS page and check if it is available for download under the "Scanning" tab of the record. If not, please contact the Pennsylvania Department of Environmental Protection at
ep-minemaps@pa.gov
to inquire how to obtain a copy of the mine map image.
Please include the following in your email:
Name:
Phone Number:
Email Address:
Local Sheet ID (from PHUMMIS record):
You will be contacted within one week of the Department receiving your inquiry.